This story took place in the 1990s. I waited a long time and was also somewhat ashamed how it could come to this. My wife is no longer alive, and her niece Lucine now lives in France. I have no longer contact with her; the name has been changed. The name was taken from the sexy girl in the picture. That's my go-to now.
---
After coming home on a Thursday afternoon in June, I decided to take a shower immediately to get rid of the dirty sweat after a hard day's work. Meanwhile, my wife Angelique did some housework. So it was that after about 15 minutes of showering I was standing stark naked in the bathroom, a bathroom that I never lock because I have nothing to hide from my wife.
While I was drying my hair with a towel, I saw through the towel that someone had entered the bathroom, and didn't know better than that it was Angelique. Until I removed the towel before my eyes and to my surprise saw my 18-year-old niece Lucine standing there, as if nailed to the floor.
My 18-year-old niece Lucine in my bathroom.
Staring wide-eyed at her muscle-naked uncle, she managed to articulate what she had come to do. "I…um…just came by to borrow a DVD from you because there's nothing special on television tonight. Angelique let me in and said I could go upstairs and pick out a DVD myself. She went out the door herself to do some more shopping." As the blonde, pretty girl told me this somewhat hypnotized-looking thing, I made no attempt to hide my nakedness, and I didn't even really know why.
Lucine let her eyes slide over my body, and I saw that her gaze fixated on my crotch. I looked down myself, looking from above at my large and lush forest of brown pubic hair, and my cock and balls; a cock that seemed to grow larger with small jerks, and low hanging, full balls. My gaze went up again, and I saw my niece licking her lips. We said nothing, and the tension was palpable. Normally she should have long since walked shyly out of the bathroom, or I should have covered my bare bells, but neither happened.
It was after several silent seconds that my niece suddenly came walking toward me, her eyes locked on mine, and placed her hands on my chest. Then I felt her hot breath across my face as she opened her mouth moaning, and pressed her wet tongue, without warning, hard between my lips. Without shame, my 18-year-old niece tongued me in my own bathroom as if it were the most normal thing in the world. Her hands were now on my hips and her soft breasts pressed against my chest through her T-shirt.
I felt her nipples stiffen and prickle into my skin. Meanwhile, her warm saliva flowed richly into my mouth. I grabbed her by the back of her head, my fingers in her blond hair, and pressed her face – and her lips – even tighter against mine. Moaning and drooling, we now tongued each other even more fiercely. It was as if a dam had been breached.
I saw Lucine; flashes of hot sex with her.
I always had these flashes in my mind whenever I saw Lucine; flashes of hot sex with her. And now we were just standing here in my bathroom making out hot and wet, and it wasn't a fantasy. She wallowed her lower body curiously against mine, and her jeans grazed along my skin. My free hand I placed on her juicy ass. Suddenly, our mouths parted with a loud smack, and strands of saliva hung between our lips.
"I just couldn't help myself," she said hoarsely, with eyes narrowed with lust. "I saw you standing like this, Uncle John. Naked, with that big cock, that bunch of hair and those big balls. It made me horny. When I noticed you didn't steer me away, nor cover yourself, I thought you wanted me too."
"If you only knew how much I want," I replied. "How long I've wanted. Do you know what it's like to see you grow up. What it's like to watch your tits get bigger, how your ass gets fuller, and how you talk about sex easier and easier? How can a man keep seeing such a delicious piece of meat in his own home when you come over, without getting hot for you?"
"So you've had a horny eye on me for some time," Lucine asked rhetorically with a mischievous smile. "I wonder how long you've been fantasizing about sticking your cock in my wet slit. If I had known; that would have been fun. But now you can. You can do anything with me. I want you to do everything with me. I'm so horny. Fucking my own uncle. It makes me wet."
"We don't have long, Natas. Angelique will be back in fifteen minutes, I think."
"As soon as we hear the door slam downstairs, I'll rush to the reading room to find a DVD," she said and I nodded in agreement.
I want to fuck her with lust and hard!
Wild with lust, our lips met again, and our tongues landed between the corners of our mouths as we made hot love again. We fucked each other's mouth with our tongues. Meanwhile, my cousin unzipped the fly of her pants, and slid them down to under her ass. As we continued to exchange saliva, she could now slide her hands over my cock and balls, and I could run my fingers over her crotch with one hand, and put the fingers of my other hand between her tender buttocks. As she now slowly pulled me stiff with her warm fingers, I elicited a loud moan from her throat by feeling both her slippery slit and her poop hole with my fingers. She was clearly enjoying this.
"Mmmm… I love it when someone plays with my anus. That makes me horny," she said as she looked right into my eyes. I found it incredibly horny to hear a young girl like her say words like "arse." It added something I can't quite describe with words. Perhaps an additional kind of perversion, on top of the sex with my 18-year-old niece.
She sank through her knees, allowing my fingers to reach between her thighs and her bum. Without hesitation, my niece then took my semi-rigid prick between her lips in one bite. Her soft tongue and warm saliva passed inside over my glans as she looked up into my eyes. Moving her head quickly up and down, with the blonde hair swishing behind it, the 18-year-old girl sucked me off hard and fast. Two fingers and a thumb she had closed around the root of my pole and her lips came up to those fingers. My purple helmet came up to her uvula. Lucine moaned and smacked loudly on my cock as she sucked me firmly.
"Do you also like it when someone plays with your anus?" she asked after her mouth came off my mace with a slurp, to follow up her earlier comment. But she didn't even seem interested in the answer, because the fingers of her free hand had already slipped between my buttocks, and I felt her fingertips sliding firmly over my hole.
As I enjoyed the feeling, I held my own fingers under my nose, enjoying the smell of her cunt and ass to it.
None of this lasted long, because with the knowledge in the back of my mind that my wife could be back soon, I wanted Lucine to quickly feel what it's like to be vigorously spanked there her uncle.
I take her jeans and her tanga down.
I lifted her on top of the washing machine, and pulled her jeans and her tanga down and off. She looked so incredibly horny; a completely shaved pussy. It was nothing more than a pink slit between thick, swollen outer labia. With me, it was one or the other; either completely hairy or completely bald. My wife was hairy because she knew this made me horny; shoving my face into a hairy, fragrant cunt. But my cousin's bare slit looked beautiful, too.
As Lucine leaned back on her elbows and spread her legs, her horny cunt came spread open almost naturally. Then I dipped my face between her warm thighs and thirstily pulled my tongue from bottom to top, from her reethole to her swollen clit. Again and again.
I then changed tactics by burying my snout deep into her vulva and just sucking on her slick, sticky slit. I enjoyed the horny smell of my cousin's cunt as I sucked the juices deep from her slit. The slurping and moaning sounds I made sounded muffled because my mouth was so completely between her fat labia.
Lucine had her hand on the back of my head and pulled my face hard against her warm, slimy crotch, rolling her fuck groove lasciviously back and forth against my snout.
"Bite me. Suck my horny, wet cunt, uncle," the teen groaned aloud. "Suck the juice from my horny slit."
She placed her warm, soft thighs on top of my shoulders and crossed her legs behind my back, using those same legs to push my head harder into her buttery soft cunt.
After then nibbling on her swollen clit for minutes, I put my hands in her knees, and pushed her legs back until her knees were almost against her tits. I ordered her to hold her legs with her arms in that position, and pulled her soft buttocks apart with both hands. This also automatically stretched her wrinkled star slightly open. After playing with my fingertips a bit with the soft, slightly rough-feeling tissue around her ass opening, I put my mouth on it and began moaning and tonguing her anus.
"Oh Jesus. That is soooo delicious," my niece rumbled, enjoying my wet tongue on her ass hole. "Lick my anus. Go over my ass with your tongue."
Enjoying both the smell and the taste, I lapped over her delicious star. I rooted into it with my tongue tip and finally drilled my tongue in as far as I could. With bumping motions of my head, I pushed my tongue deeper and deeper into her ass, and was aware from start to finish that here I was thrusting my tongue into my niece's tight asshole.
"We have to finish it, Natas. She'll be home any minute," I finally said, disappointed that we had to hurry.
I wrapped my arm around her waist, and as I stood straight up, I lowered my niece from the washing machine on top of my stiff cock. Slowly but surely, her hot cunt slid over my tamp until the opening of her cunt clamped around my root.
Lucine wrapped her arms around my neck, and her legs around mine like a monkey, and so I lifted my 18-year-old niece up and down over my hard rod. I took her buttocks in my hands, and with her ass in my hands I rocked her up and down. Once again we tongued passionately as her body sank over and over my cock.
Thus it took minutes until I finally felt my balls contract and knew I was about to come, which I then informed her.
Push your seed in my pussy!
"Fill me up, uncle. Squirt your seed into my pussy. I'm on the pill, and I want to feel your seed inside me as I cycle home in a moment. Cycling home with your horny cum sopping in my cunt."
"Dirty girl. If you want it so bad, I'll fill you up completely."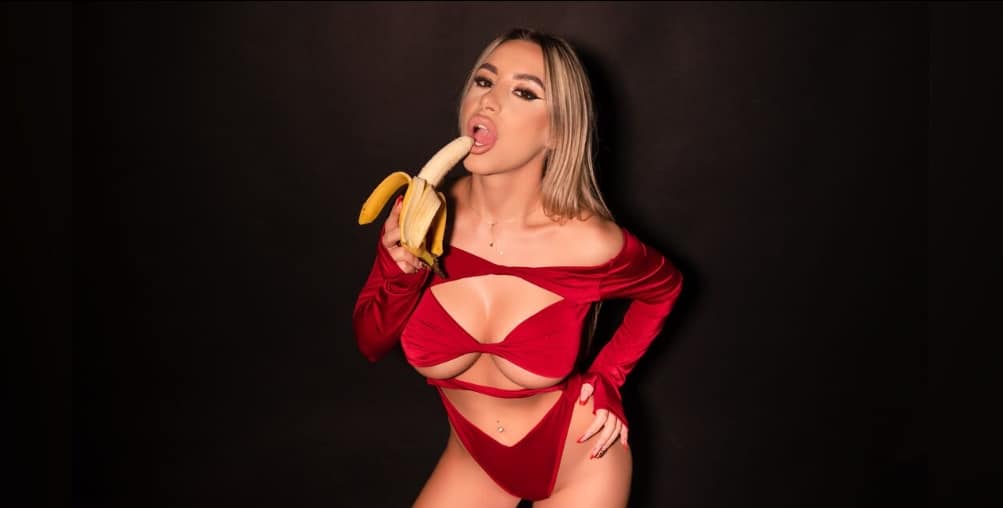 As she sat completely wrapped around me with arms and legs, I felt my sack deflate and my cock jerk. With my index finger I slid as far as I could into her anus and Lucine cooed with surprise and pleasure, only to tighten her ass muscles around my penetrating finger.
"Here come iiiikkk…" I exclaimed (but not loud enough to alert the neighbors) and pounded hard on her lower body several times, shooting string after string of warm cum into her cunt. The energy this took forced me to lower her until she was on her own feet. But with knees bent, I somehow managed to stay inside her until my prick was completely drained.
Puffing, my cousin stayed on me for a while with her arms around my neck and my sagging prick in her full, sticky slit.
Finally, she quickly put her panties and pants back on, keeping my seed in as best she could, and quickly walked out of the bathroom and into the reading room to pick out a DVD. Meanwhile, I got dressed, assuming Angelique would be home soon.
As Lucine came out of the reading room with DVD movie in hand, grinning broadly at me, downstairs we heard my wife enter the door.
"I'm here again," she called cheerfully, as she almost always did. She was super pretty, and super sweet, and I felt a little guilty for doing this behind her back. But I just couldn't pass up the opportunity to pole my horny niece. I might never have gotten that chance again.
Lucine gave me another wet tongue kiss, and then walked downstairs, where I heard her say hello to her in-law aunt before heading out the front door. One thing was certain; thanks to my cousin, I was now so horny that I was going to firmly spoil Angelique later today with the wildest, hottest sex I could give her.